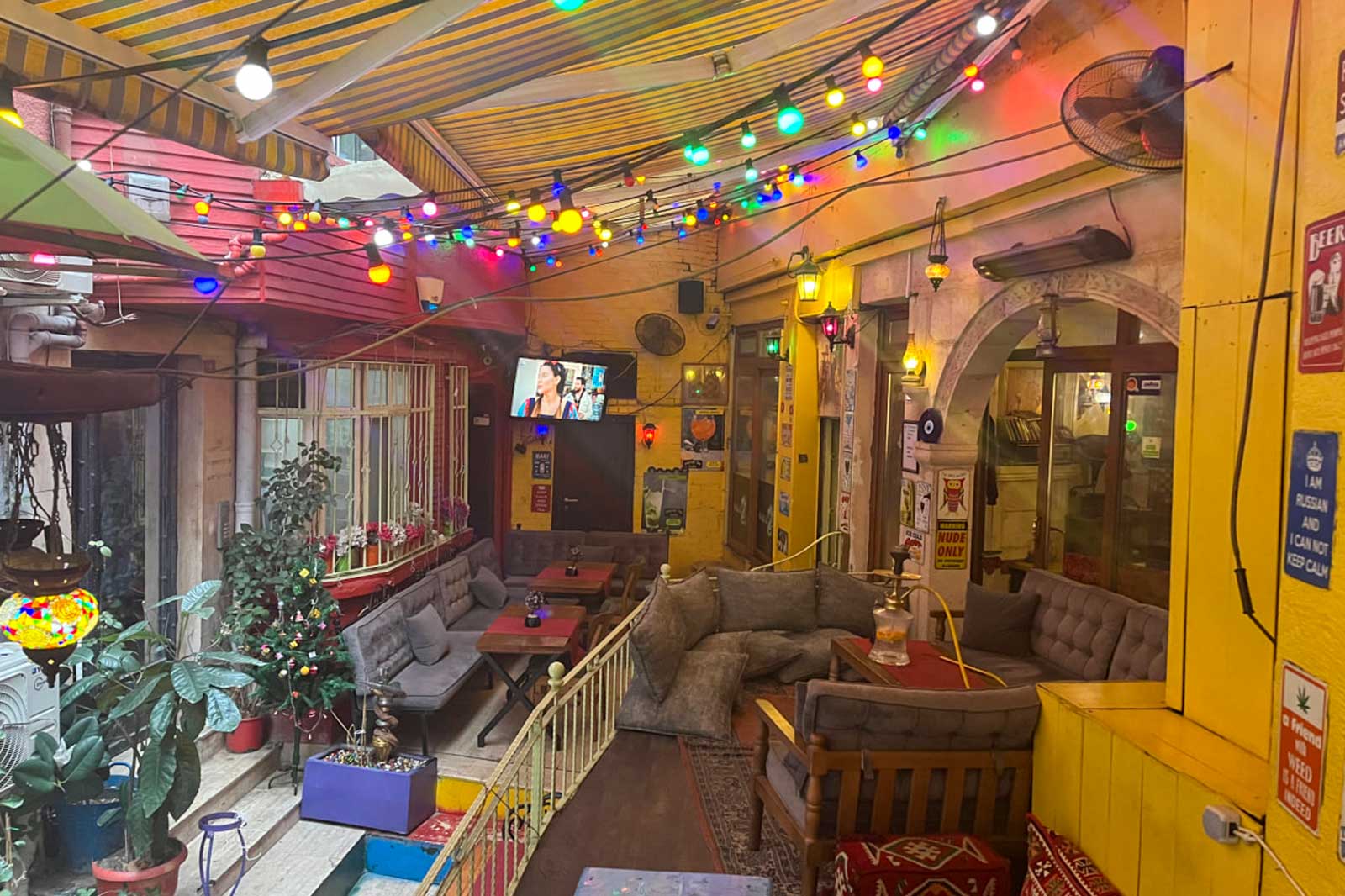 Best of Sultanahmet: Harab'be
Sultanahmet is the tourism center of Istanbul and the heart of the city. Are you looking for a cafe to relax, eat, drink something or spend time with your friends while visiting Sultanahmet? Harab'be Cafe is for you!
We are at your service with our delicious menu, unique hookahs and many beverage options.
Cafe
A cafe experience where you can have a pleasant time.
Hookah
We offer the best hookah experience in Istanbul.
Restaurant
Are you hungry? We definitely have options for you in our delicious menu.
Are you ready to explore Sultanahmet?
Visiting the most fascinating places of Istanbul will be an unforgettable experience. After your tour is over, we will be waiting for you at Harab'be Cafe.
Harabbe - Sultanahmet Hookah Cafe
Gallery
Contact us
Contact us for reservation and information!